<!-–TYPO3SEARCH_begin-–>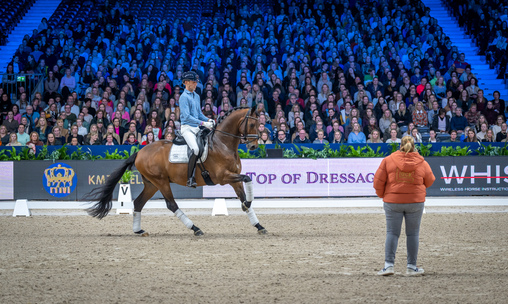 Monday, 30 January 2023
Jumping Amsterdam (NED)
The Top of Dressage in Amsterdam was indeed top!
The big World Cup tournament in Amsterdam, "Jumping Amsterdam", was opened on Wednesday evening (01/25/2023) by a long-awaited dressage clinic. GLOCK Rider Edward Gal, who was making his first public appearance since announcing his time-out, received an enthusiastic welcome from spectators. With Hans Peter Minderhoud and Nicole Werner, as well as championship rider Emmelie Scholtens, the trio presented three special horses in the context of the program "The Top of Dressage" in front of a full house.

GLOCK Rider Edward Gal rode VMF Gladiator, son of Totilas, with guidance from GLOCK trainer Nicole Werner. Hans Peter Minderhoud presented the ten-year-old KWPN stallion Incognito (Davino x Vivaldi), while Emmelie Scholtens and World-Championship-fifth Las Vegas were trained by Edward. The evening was a great success; many thanks to the Amsterdam crowd for the warm welcome!
<!-–TYPO3SEARCH_end–->