<!-–TYPO3SEARCH_begin-–>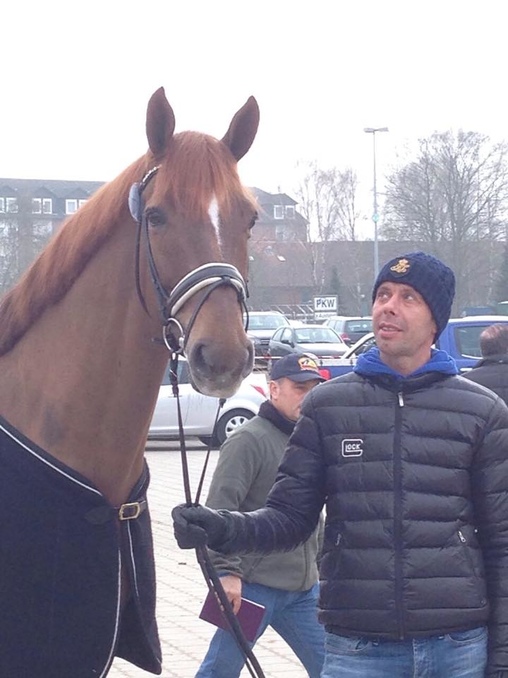 Thursday, 19 February 2015
CDI-W Neumünster (GER)
New Top-Score for Hans Peter and 'Flirty'
For the seventh time last weekend, the best dressage riders in the world battled for points for the Reem Acra FEI World Cup™ Dressage Series. For this occasion, GLOCK Rider Hans Peter Minderhoud and the charming GLOCK's Flirt also travelled to Neumünster.

The Grand Prix de Dressage was held on Saturday. "Flirty" lived up to his name on Valentine's Day and cast a spell on both the audience and the judges. Of particular note were his smooth sideways gait and strong gallop with which he effortlessly jumped ahead, earned the GLOCK Duo high marks and a great deal of applause. Ultimately, the total score of 74.020 % meant third place.

Hans Peter and GLOCK's Flirt had a bit of bad luck on Sunday. Technical problems with the pitch occurred unexpectedly during their Grand Prix Freestyle with Music. The judges briefly interrupted the exam and Hans Peter had to walk "Flirty" for a couple of minutes through the course. When they were finally able to continue, the music started at the wrong time and forced the experienced team to complete their lessons at a higher speed as usual. Notwithstanding the complicated circumstances, the GLOCK Dream-team presented an almost perfect performance and, with 79.825 % in the Grand Prix Freestyle, achieved their personal best result and fourth place.
<!-–TYPO3SEARCH_end–->