<!-–TYPO3SEARCH_begin-–>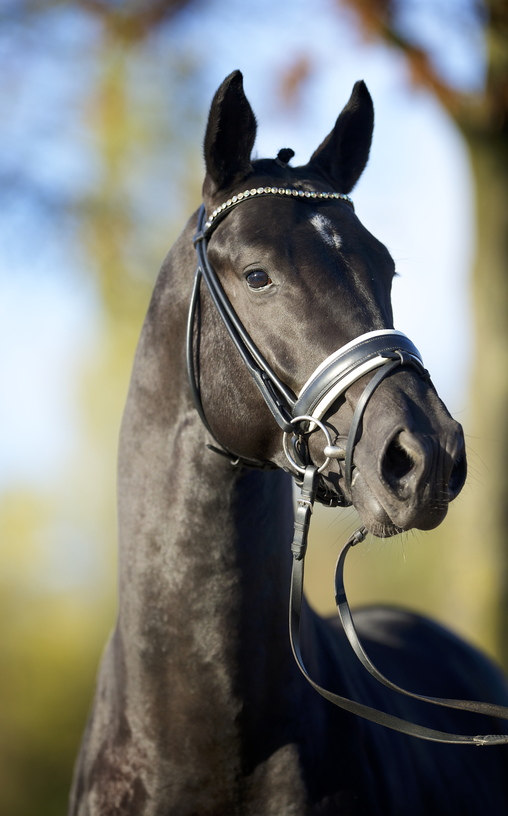 Friday, 13 March 2015
GLOCK stallions
Oldenburg approves GLOCK's Toto Jr., GLOCK's Flavio and GLOCK's Trafalgar
The young GLOCK stallions are developing fantastically well and now three of the promising youngsters are also available for Oldenburg breeding.

On Monday (09/03) the now four-year old black stallion GLOCK's Toto Jr. (Totilas x Desperados x Rotspon) received lifetime approval for Oldenburg. The Totilas son, who was brought up in Hanover has already been licensed for KWPN and Hanover.

Furthermore, approval by the Oldenburg Breeders association was granted for a year each to GLOCK's Flavio and GLOCK's Trafalgar. Both three-year-old stallions have been accepted for the stallion performance test and, once the tests are passed, will be approved for life.

The liver chestnut GLOCK's Flavio, born in 2012, is descended from Rhinelander stallion Fidertanz (x De Vito x Andiamo) and, on his mother's side, goes back to the Oldenburg De Vito. He has already been licensed for Hanover.

GLOCK's Trafalgar, also born in 2012, was brought up in Brandenburg and is descended from the famous KWPN stallion Totilas and a mother sired by Lord Loxley. His grandmother is Poetin II who, as the daughter of the famous Sandro Hit, has very noble blood.
<!-–TYPO3SEARCH_end–->