<!-–TYPO3SEARCH_begin-–>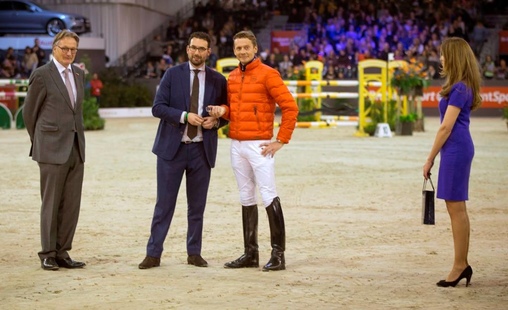 Thursday, 19 March 2015
Indoor Brabant 's-Hertogenbosch (NED)
The Gassan Diamond Award goes to Edward Gal!
For the second time as part of the Indoor Brabant (NED), the Gassan Diamond Award was conferred to honour the 'most brilliant dressage duo of the Indoor Brabant'. The winner among the 17 candidates was decided by means of an online vote and, with 57 % of the votes, it was Edward Gal!

This GLOCK Rider received the distinction of the Gassan Diamond Award last year too. Edward accepted a polished 0.5 carat Gassan 121 diamond worth around 3800 euros from the hands of Pieter Alexander (Gassan Diamonds).
<!-–TYPO3SEARCH_end–->