<!-–TYPO3SEARCH_begin-–>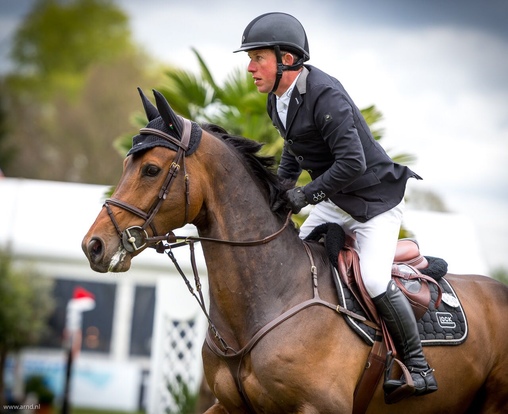 Tuesday, 25 April 2017
NK Mierlo / Subtop Uden
Gerco & Hans Peter score on home soil
They were comfortably short journeys for GLOCK Riders Gerco Schröder and Hans Peter Minderhoud to their respective tournament engagements last weekend (20-23/04/2017), given that both were heading to the start line in the Netherlands.

Hans Peter took advantage of the dressage tournament in Uden to get GLOCK's Casper used to tournament conditions. The ten-year-old KWPN gelding completed the Intermediaire II by way of training and put on an outstanding show. "Casper was at his best so just bring on those next tournaments!", was Hans Peter Minderhoud's contented resume.

Similarly, Gerco Schröder presented GLOCK's Cognac Champblanc and GLOCK's Dobelensky on Dutch soil, ahead of taking GLOCK's Lausejunge to the Longines Global Champions Tour in Shanghai. In Mierlo, GLOCK's Cognac Champblanc remained penalty-free in two tests over 1.40 m, Gerco also clearing three rounds without a knockdown on GLOCK's Dobelensky. The latter bay horse, bred from Cornet Obolensky, improved his form one day after another and, in the Grand Prix (1.40 m), lost just one time penalty point to take twelfth place. "GLOCK's Dobelensky jumped simply fantastically throughout the weekend and didn't touch a single bar. GLOCK's Cognac Champblanc was superbly motivated in the tests too and I reckon he's looking forward to going to larger tournaments again", commented Gerco with a satisfied smile.

Meanwhile, GLOCK's Lausejunge has already landed in Shanghai. From 28th till 30th April 2017, GLOCK Rider Gerco Schröder will be taking him to the start line for the third stage of the Longines Global Champions Tour and Global Champions League.
<!-–TYPO3SEARCH_end–->