<!-–TYPO3SEARCH_begin-–>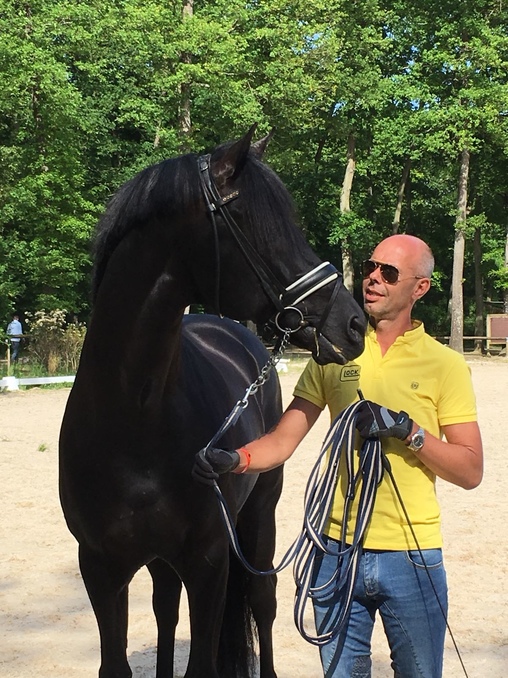 Thursday, 24 May 2018
CDIO5* Compiègne (FRA)
2 Victories and 4 top-placings for Hans Peter and Riccardo
Top-notch participants at the 5-star Nations Cup in Compiègne, France (21/05/2018), where, at the same time, a CDI3*, CDI2* as well as categories for ponies, children, junior riders and young riders also took place. GLOCK Rider Hans Peter Minderhoud started with GLOCK's Dream Boy in the CDI3* whilst, in the saddle on Rubels offspring Zanardi, he represented the Dutch team together with Katja Gevers, Patrick van der Meer and Diederik van Silfhout. The experienced Dutch rider was more than happy with ten-year-old Vivaldi offspring GLOCK's Dream Boy, carefully trained by him, who won both the CDI3* Grand Prix (71.457 %) and the CDI3* Grand Prix Special (71.213 %), proving his talent once again.

Finishing as best Dutch rider in both the 5-star-Grand Prix and the 5-star Grand Prix Freestyle was Hans Peter Minderhoud with his expressive horse Zanardi, these being competitions counting for rating in the Nations Cup. Hans Peter and the white KWPN stallion came eighth in the CDIO5* Grand Prix with 71.022 % and fifth in the CDIO5* Freestyle with 71.213 % whilst, for the Nations Cup rating, he came third with the Dutch team behind the strong teams from Sweden and Denmark.

GLOCK rider-trainer Riccardo Sanavio also started in Compiègne with GLOCK's Federleicht and delivered a great performance with a fourth place in the CDI3* Grand Prix (68.630 %) and another fourth place in the CDI3* Freestyle (71.595 %).
<!-–TYPO3SEARCH_end–->