<!-–TYPO3SEARCH_begin-–>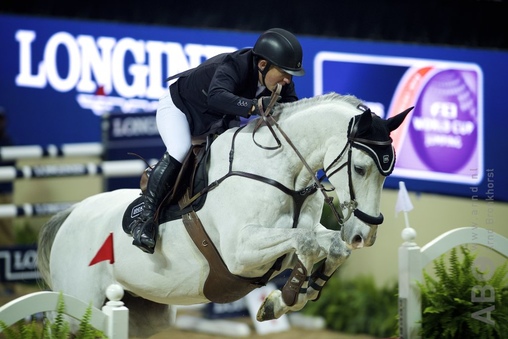 Thursday, 11 June 2015
News from Team GLOCK
Gerco Schröder is taking two horses to the Olympic squad!
For many years, GLOCK rider Gerco Schröder has been one of the most important and, above all, consistent members of the Dutch team that is sent to major events.

At the Olympic Games in London in 2012 he won individual silver and again silver with the team. At the World Equestrian Games in Aachen (GER) back in 2006 and at the World Equestrian Games Caen (FRA) in 2014, this GLOCK Rider contributed to the team gold medals and was also a member of the gold-winning team at the European Championships in Mannheim (GER) in 2007.

Now bonds coach Rob Ehrens has already been thinking about the team composition for the Olympic Games in Rio de Janeiro (BRA) 2016, and GLOCK rider Gerco Schröder is in the current squad in a double role. With both top horse GLOCK's London N.O.P. and likeable GLOCK's Cognac Champblanc, Gerco has been listed for the mega event.

By the way, GLOCK rider Gerco is the only Dutch show-jumping rider to have succeeded in presenting himself with two horses for the Olympic games.
<!-–TYPO3SEARCH_end–->