<!-–TYPO3SEARCH_begin-–>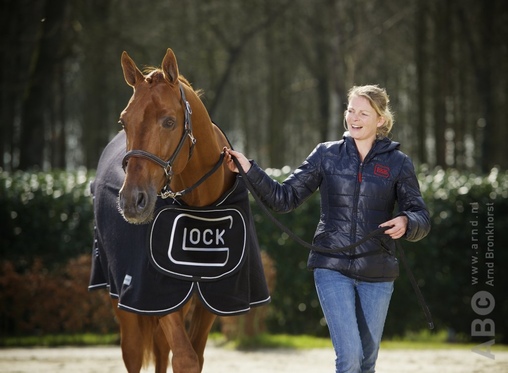 Wednesday, 17 January 2018
CSI3* CSIAm-A CSIAm-B CSIYH1*
The magic bond – grooms and "their horses"
They're the first to the stable and indeed the last to go home, always ready to read their loved-ones' needs from their eyes. Grooms know precisely when commotion will be tolerated or peace is needed, because they know their protégés' preferences and idiosyncrasies down to the last detail. They're like good elves for the riders and ideal nannies for the animals. Behind the scenes they serve as practically the most important human partners for "their" horses.
One thing's for sure: without the grooms, equestrian sport simply wouldn't be able to function. Above all, the top horses' carers offer their four-legged favourites feelings of home, dependability and security as they travel around the world to international tournaments, week on week. They drive and fly with their horses, sometimes sleeping in front of the stall in order to be sure that everything is OK.
But grooms also think on behalf of and about their riders. That small rucksack is packed ready for the warming-up area, the boots are polished, the helmet handed over and, as soon as the rider slides into the saddle and rides a few rounds, grooms are the most fanatical spectators. Anyone who has ever strayed too close to a groom at fever pitch during a show jumping event may well have felt the sting of the latter's boot. Not on purpose, but when grooms mimic jumps as they watch, the strangest contortions can arise. The feet are drawn up sharply, a gasp of air is drawn, wild glances at the display board along with shouts of celebration or floods of tears of disappointment. Indeed, all this whether it's victory or defeat. The horse is always greeted with a tasty treat, pats of congratulation and some familiar words. Because unconditional love is the bond between all grooms and their horses; with equestrian sport too.
INFOBOX
What: International Show Jumping
When: 01–04/02/2018
Where: GLOCK HORSE PERFORMANCE CENTER Austria
VIP day tickets: call +43 664 88 73 44 01
Free entry to all competitive events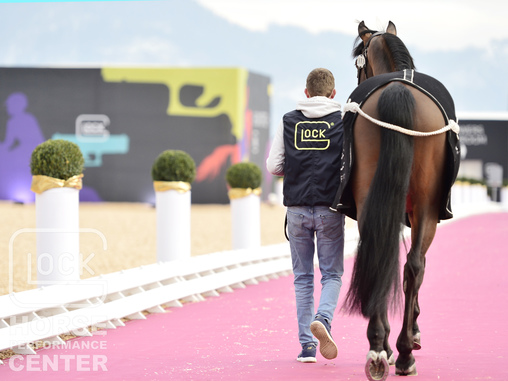 <!-–TYPO3SEARCH_end–->