<!-–TYPO3SEARCH_begin-–>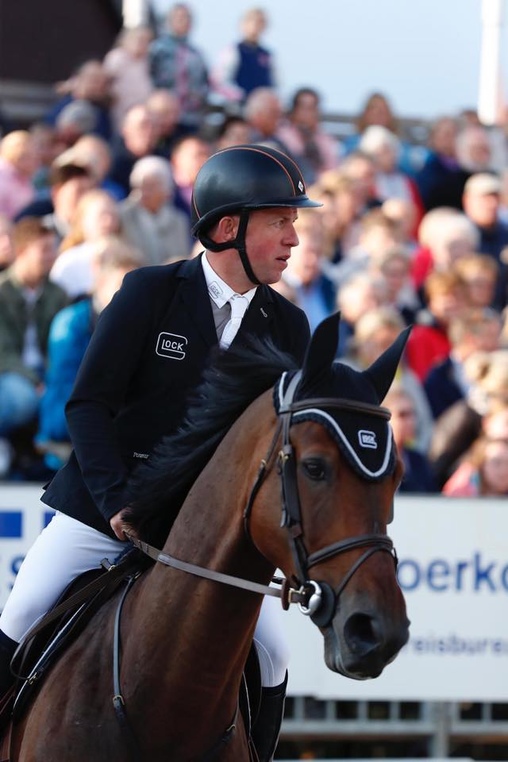 Wednesday, 04 September 2019
CSI2* Klein Roschaden (GER)
Grand Prix victory for Gerco in Lastrup
For the last weekend in August, GLOCK Rider Gerco Schröder was riding in the north of Germany at the CSI2* in Lastrup (28/08 – 01/09). He went to the starting line with both GLOCK's Zaranza and GLOCK's Dobelensky respectively, completing the tournament with clear rounds, free of jumping faults, before successfully contesting the ranking competition.

With 15-year-old GLOCK's Zaranza, son of Karandasj x Heartbreaker, GLOCK Rider Gerco Schröder entered for the CSI2* Grand Prix Prize of Heinrichs Gruppe on Sunday September 1st. The practised duo succeeded in winning this World Ranking competition over 1.45 m, featuring more than 70 contestants, completing the jump-off in a penalty-free 39.16 seconds.

Then, in the saddle on GLOCK's Dobelensky, son of Cornet Obolensky, Gerco also scored among the top five in the World Ranking Big Tour over 1.45 m. Fourteen of the total of 91 duos remained penalty-free in the basic round but, with a fast time of 40.80, Gerco ultimately took 4th place.
<!-–TYPO3SEARCH_end–->