<!-–TYPO3SEARCH_begin-–>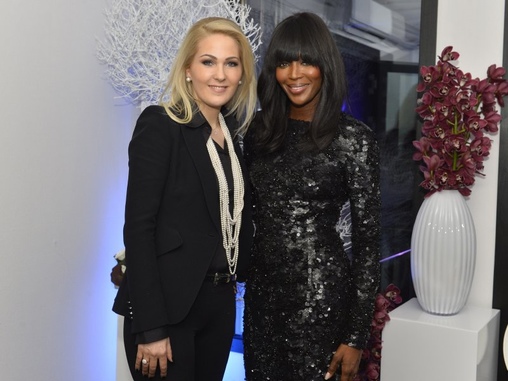 Saturday, 31 January 2015
Saturday Night Highlight
Fashion against the virus!
Naomi Campbell and the Gaston and Kathrin Glock family support the fight against Ebola.

The Glock Horse Performance Center in Austria was the setting for the premiere of what will be a total of four 'Fashion for Relief' shows to be staged together by the supermodel and her Austrian friend Kathrin Glock. The subsequent fashion show locations will be New York, London and Cannes. Both of these attractive ladies are linked not only by a special friendship but also their drive to make use of their joint events to exchange ideas for projects and implement them.

"This campaign will not only serve as a strong demonstration of solidarity and sympathy for victims of Ebola, but also disseminate information to stem the spread of the disease. My husband Gaston Glock Sen. and I are giving our help out of conviction." explained entrepreneuse Kathrin Glock. Alongside her work as Managing Director of the Glock Horse Performance Center Austria and Netherlands, she is also a member of the supervisory board of the GLOCK concern.

Naomi Campbell is delighted regarding the generous support: "I enjoy spending time with my friends Gaston and Kathrin Glock in Austria and we are working together successfully on this important project against Ebola".
<!-–TYPO3SEARCH_end–->