<!-–TYPO3SEARCH_begin-–>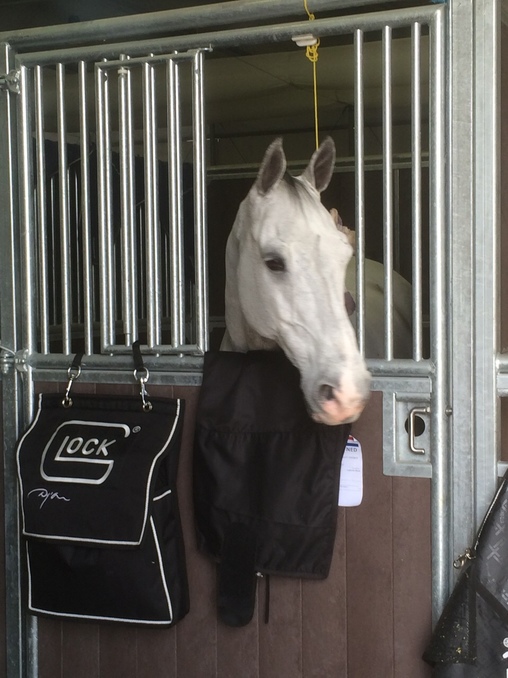 Friday, 13 March 2015
CHI Al Shaqab (QAT)
Gerco amongst the world's 10 best riders!
A long flight took GLOCK Rider Gerco Schröder and grey gelding GLOCK's Cognac Champblanc to the desert state of Doha, where an exclusive CSI5* tournament took place in Al Shaqab from 4th till 7th of March. As a famous training centre for the noble horses from Arab husbandry, since its founding in 1992 by the Emir of Quatar, Sheik Hamad Bin Khalifa Al-Thani, Al Shaqab has become famous. For quite some time this beautiful equestrian sport centre has also served as a venue for highly remunerated jumping and dressage tournaments for which the world's best riders have qualified.

Over the first few days, in the tests over 1.45 m to more than 1.55 m, GLOCK Rider Gerco Schröder took it rather easy with the 12-year-old Holsteiner horse in order to be able to give the Clearway-offspring time to get used to the climate in Doha. But at the sophisticated lay-out of the CSI5* Grand Prix of Al Shaqab which, as the highlight on Saturday, ran over 1.60 m, the duo went on the attack. Two penalty-free rounds in this selective course and good timing resulted in eighth place and thus once again a top ten place amongst the world's best show-jumping riders!
<!-–TYPO3SEARCH_end–->