<!-–TYPO3SEARCH_begin-–>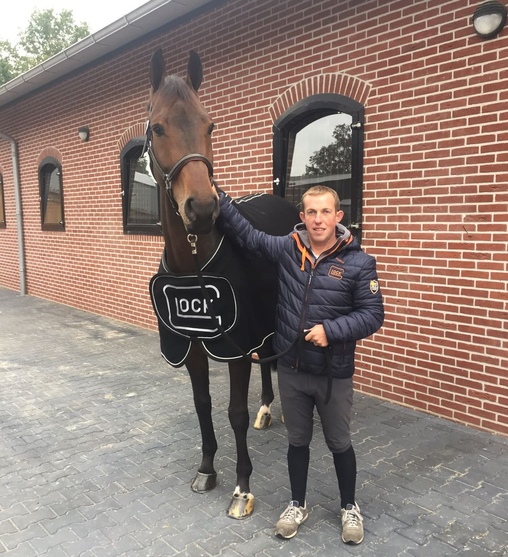 Monday, 10 October 2016
Team GLOCK
New mount for Gerco Schröder: GLOCK's Dobelensky is here
He's dark brown and noble blood courses through his veins. GLOCK's Dobelensky moved into his box at the BWG stables today and his rider is none other than GLOCK Rider Gerco Schröder. "He's very energetic, very careful and jumps phenomenally well!", the joyful statement by Gerco now that the eight-year-old KWPN gelding counts among the horses entrusted to him by the Gaston and Kathrin Glock family.
This wonderful son of Cornet Obolensky (x Lux x Telstar) was raised by M. A. Ter Schure and bought as a foal from Hans Horn (De Wiemselbach stables). It was there that Dutchman Tom Brinkmann took over his training. Then the great German female rider Caroline Müller took him under her saddle and introduced this mightily jumping gelding to international classes up to 1.45 m.
Now GLOCK's Dobelensky adds to the strength of GLOCK Rider Gerco Schröder's team of horses. These include GLOCK's London, GLOCK's Cognac Champblanc, GLOCK's Lausejunge, GLOCK's Champions Ludwig and GLOCK's Debalia. Following an operation for colic, GLOCK's Zaranza is on the mend but will need quite some time to recover fully.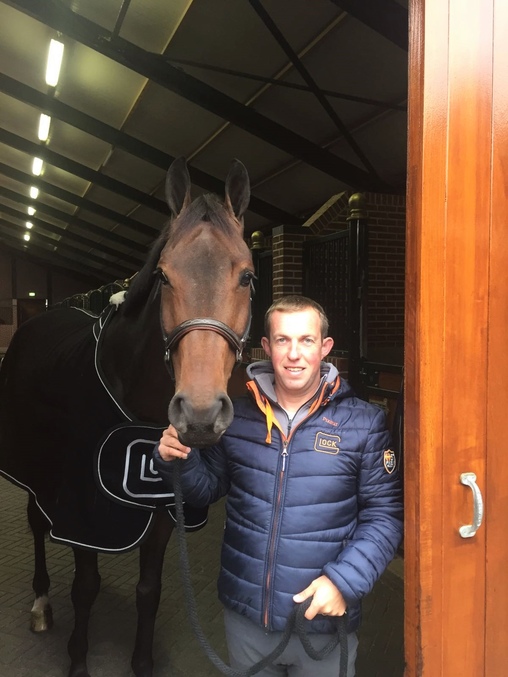 <!-–TYPO3SEARCH_end–->