<!-–TYPO3SEARCH_begin-–>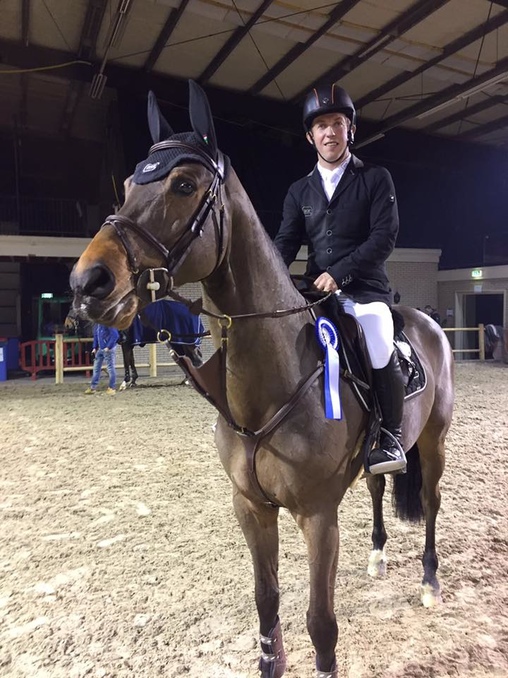 Tuesday, 10 January 2017
CSI2* & ISAH Stallion Competition Zuidbroek (NED)
Team GLOCK in top shape
Zuidbroek (NED) is fertile soil for the GLOCK team. Because, marking the kick-off to the new 2017 tournament season, both GLOCK Rider Gerco Schröder (NED), with newcomer GLOCK's Dobelensky, and GHPC Netherlands trainer-rider Marieke van der Putten, with young stallions GLOCK's Toto Jr. and GLOCK's Trafalgar, succeeded in delivering outstanding results there.

Triple success
Three starts, three absolutely perfect rides, three times utmost satisfaction among the team. At the CSI2* Zuidbroek (NED) from January 5th till 7th 2017, GLOCK Rider Gerco Schröder and his newbie GLOCK's Dobelensky had a perfect start to the new year. The nine-year-old son of Cornet Obolensky seemed to feel very comfortable at this indoor-event, showing his best. Gerco started with the KWPN gelding in the tests of the Medium Tour. Already in the warm-up tests over 1.35 m, the KWPN gelding didn't touch a single bar and raised his performance to the maximum by the finale. Here Gerco and GLOCK's Dobelensky stayed error-free, both in the basic course over 1.40 m as well as in the jump-off. They ended up second and were beaten by just 0.05 seconds.

GLOCK's young stallions on the podium
Marieke van der Putten travelled to the ISAH Stallion Competition, a country-wide series for talented young stallions. In the age-class for six-year-old stallions, she started with GLOCK's Toto Jr.. Once more this beautiful son of Totila convinced with his movements and enormous expression, coming second with 92 points.

One year younger, and therefore starting among the five-year-old stallions, was GLOCK's Trafalgar. He too is a Totila offspring and, in addition to his looks, he fascinates with spacious movements and charisma. Marieke achieved a podium spot with him in this partial test of the ISAH Stallion Competition, coming third with 86 points.
<!-–TYPO3SEARCH_end–->