<!-–TYPO3SEARCH_begin-–>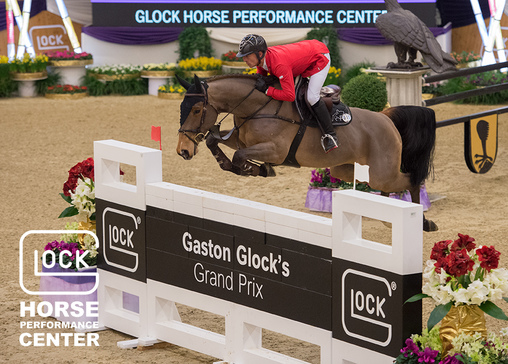 Wednesday, 10 January 2018
CSI3* CSIAm-A CSIAm-B CSIYH1*
The World Championship year is going to be great! New season & new objectives
Following a four-year break, at last 2018 is once again a year of World Championships. The World Equestrian Games are to take place in Tryon in the US state of North Carolina from 11th till 23rd September 2018. It is of course many top riders' declared objective to take part in an actual championship. Reaching that objective is inevitably challenging and subject to the very strictest selection criteria.
The World Championship clock is ticking
The FEI World Equestrian Games 2018 will be staged at the "Tryon International Equestrian Center". This international equestrian sports centre covering 700 hectares offers ideal facilities for all eight equestrian disciplines (show jumping, dressage, eventing, para-dressage, vaulting, driving, reining and endurance riding). From today's date, the best riders in the world have precisely 243 days to prepare for the great sporting event of the year. Together with their fans from all over the world, they're all at fever pitch in anticipation of the event of the year. Each and every athlete would like to represent their country and be part of their nation's team, but the selection criteria are indeed strict.
Many riders, one objective: the 2018 World Championship.
World Championship qualification competitions for show jumping's two and four-legged superstars actually began in 2017. One of the opportunities to come into consideration for the World Championship was the CSI5* International Show Jumping at the GLOCK HORSE PERFORMANCE CENTER Austria in June 2017. Now it's time for many to return from their winter breaks and pursue their "World Equestrian Games" mission through participation in the CSI3* GLOCK Season Opening.
Calculated planning
Those wishing to represent their country at an international championship have to arrange their entire year's plan with great care. Everything has to be right: from the correct training and feeding plan for their four-legged partners and on through their own fitness to the optimum selection of qualification events. It's also necessary to have the answers to many questions in advance: Which horses can best deal with the conditions prevailing where the event is staged? Which horses can travel by air or ferry and don't have problems eating and drinking outside their familiar environment? Which horses put on their best performances at big events? And which riders can hold their nerve when they have to give their best performance in the team? All these factors need to be taken into account and demand a lot of honest self-evaluation and far-sightedness of the riders.
Agony of choice
Alongside consideration of which horse is the best choice for a given athlete, selection of preparatory events is a significant factor for success or failure. Very high up the list of priorities is the ability to measure up against the best in your class in advance and under perfect conditions. That's why international superstars cherish the events at the GLOCK HORSE PERFORMANCE CENTER.
Already with the CSI3* Season Opening in February there's a concentration of stars the like of which is seldom seen. Olympic, World and European champions are proud to take part and can test their top-class horses' form. Thus the chefs d'équipe have the opportunity to form a view about their protégés and can reach their first decisions as to who will be allowed to take part in important qualification tournaments during the forthcoming outdoor season.
So it's possible for the way to the World Championships to be paved for some riders at GHPC Austria. Anyone wishing to cheer on their own personal idol in this endeavour can do so at the GLOCK HORSE PERFORMANCE CENTER from February 1st till 4th, 2018. Because then, once again, the welcome is extended to the CSI3* Season Opening – welcome to International Show Jumping.
INFOBOX
What: International Show Jumping
When: 01–04/02/2018
Where: GLOCK HORSE PERFORMANCE CENTER Austria
VIP day tickets: call +43 664 88 73 44 01
Free entry to all competitive events
www.ghpc.at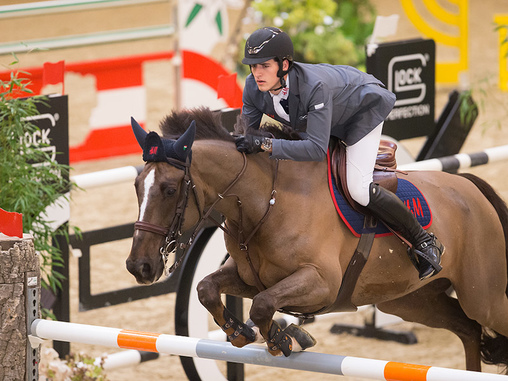 <!-–TYPO3SEARCH_end–->