<!-–TYPO3SEARCH_begin-–>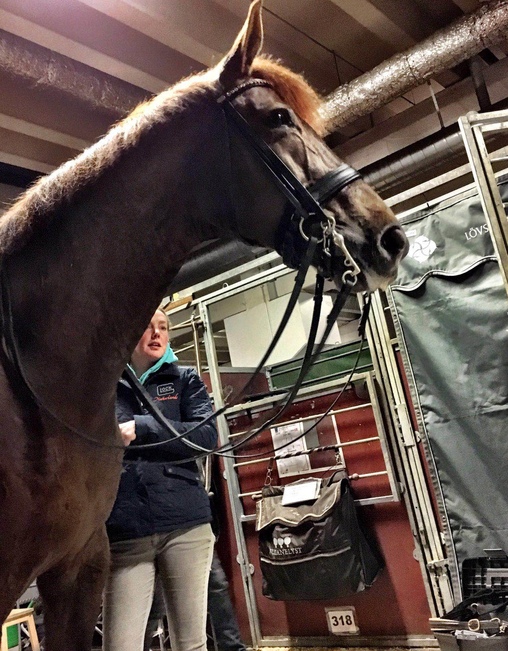 Saturday, 26 March 2016
Reem Acra FEI World Cup™ Dressage Final 2016
The calm before the storm
Tomorrow is the big day! The grand World cup final for the very best dressage riders at the Scandinavium in Gothenburg, where Hans Peter and GLOCK's Flirt are seen as being among the favourites. Following victory in the World Cup Dressage Grand Prix, expectations are great; those of his team, the fans, the press. The capability to deal with all this pressure and yet, at precisely the right moment, deliver the best possible performance with complete focus; this is the real skill of top-class sport.

Five times now, GLOCK Rider Hans Peter Minderhoud has been among the top 10 in World Cup finals, and now he's taking part in this mega-event for the second time with GLOCK's Flirt. Last year the GLOCK duo concluded the FEI World Cup™ Final in Las Vegas NV (USA) in fourth place. This year, victory is a possibility. If... well, everything goes perfectly.

This interplay between ideal horse, talent, feel, training, ideal grooming and feeding, the many years involved in training a grand prix horse, the necessary rider talent, the commitment of both to perform, the observant and experienced eye of the trainer, the caring and concerned groom, the expert vet, the experienced farrier - so many components combine here over many years to yield the ideal package. At the event itself comes the inevitably unexpected. How is the arena laid out, the floral decoration, how far are the spectators from the edge of the course? Are the spectators loud or quiet? Is the entry stressful and how calm was the horse beforehand in its stall? The rider has to stand the pressure, delivering his own performance and that of the horse, precisely and with the greatest concentration. Becoming one in the arena, which means the world on this very day.
TIMETABLE OF REEM ACRA FEI WORLD CUP™ DRESSAGE FINALS

Sunday, 27/03/2016
1:15pm – Reem Acra FEI World Cup™ Dressage Final Grand Prix Freestyle

IMPORTANT LINKS

LIVE STREAM
The World Cup competitions will be transmitted live on FEI TV at the following times:
Friday, 25/03/2016
12:15pm – Reem Acra FEI World Cup™ Dressage Final 2016 Grand Prix
Sunday, 27/03/2016
12:55pm – Reem Acra FEI World Cup™ Dressage Final 2016 Grand Prix Freestyle
START and RESULTS LISTS
The start and results lists of all Gothenburg World Cup Final competitions are here »
www.gothenburghorseshow.com | www.facebook.com/GothenburgHorseShow
<!-–TYPO3SEARCH_end–->