<!-–TYPO3SEARCH_begin-–>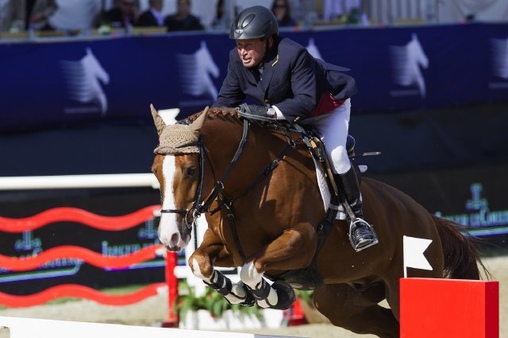 Wednesday, 03 July 2013
International Show Jumping
All set for action
Carinthia's first international four-star show jumping event opens at the GLOCK HORSE PERFORMANCE CENTER today. International riders from 28 nations with some 300 horses will be demonstrating their skill in the arena until Sunday.
At the four-star premiere, there are 18 individual competitions. With prize money totalling €487,000, the riders not only want to place in the International Show Jumping but also use the five opportunities to gain points for the Longines World Rankings. Many Olympic and World Cup winners as well as World and European Champions have registered for the lucrative event.
It kicks off at 9am today with the opening jumping for all the tours. From then on you can follow exciting equestrian sport for amateurs, young horses and the mega-stars in the saddle. The action lasts for four days with the highlight of the competition weekend on Sunday: the GLOCK Grand Prix. It has a purse of €300,000 and also ranks as a qualifier for the 2014 World Equestrian Games.
Star riders
The standard of sport and number of star riders is amazing. If you want to rub shoulders with the celebrities, experience equestrian sport at first hand and see the likes of Steve Guerdat, Marcus Ehning, Doda Miranda, Athina Onassis, Hugo Simon, Stefan Eder, Thomas Frühmann or our local heroes Gerfried and Robert Puck as well as Dieter Köfler in action, admission to the show ground is free. True to the motto of Horses and Stars, the programme at the GLOCK HORSE PERFORMANCE CENTER is outstanding on each of the four days.
What, when, where?
What: International Show Jumping
When: 4—7 July 2013
Where: GLOCK HORSE PERFORMANCE CENTER
Free admission to all the competitions held at the show ground
Day tickets: €200in the Riders Lounge including DO & CO catering and live show acts
Day ticket info: +43 664 887 34401
GLOCK Livestream of all competitions: www.ghpc.at
<!-–TYPO3SEARCH_end–->