<!-–TYPO3SEARCH_begin-–>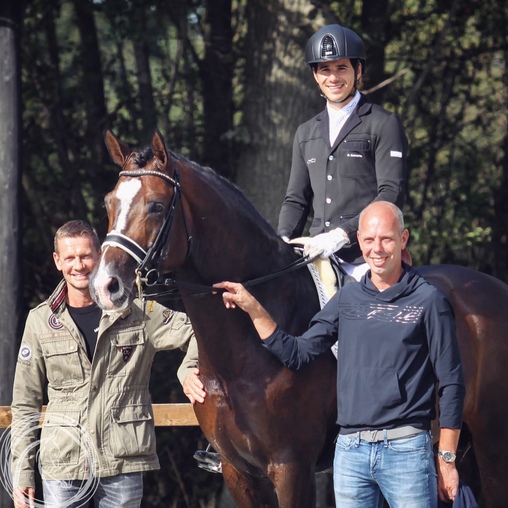 Thursday, 12 December 2019
CDN Tolbert
Five victories and three top placings in Tolbert
It was with the four and five-year-old youngster horses GLOCK's Kentucky, GLOCK's Kaj, GLOCK's Kardam Whisper and Syrakus as well as with GLOCK's Casper & Invictus that the GLOCK Team travelled to the national tournament in Tolbert (07-08 September). GLOCK Rider Hans Peter Minderhoud and GLOCK rider/trainer Riccardo Sanavio were able to put on an outstanding show with the GLOCK stallions on both days.
Both GLOCK's Casper under Hans Peter and Invictus with Riccardo in the saddle showed themselves in top form and, from two starts, each achieved two wins with scores of up to 75%.
In the competitions for young horses, the youngsters were dazzling under Riccardo Sanavio. GLOCK's Kentucky won among the four-year-olds with an outstanding 83.20%. GLOCK's Kaj danced beneath Riccardo to an equally fantastic second place with 82.40% and GLOCK's Kardam Whisper also achieved a top ten placing with 73.30%. Among the five-year-old dressage horses, Syrakus & Riccardo shone in second place.
<!-–TYPO3SEARCH_end–->