<!-–TYPO3SEARCH_begin-–>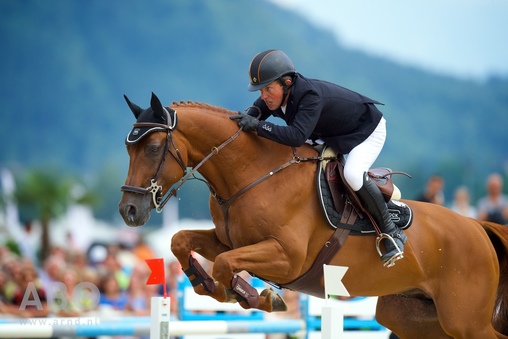 Wednesday, 11 April 2018
CSI5* GCT Miami Beach
Gerco wins the Global Champions League in Miami Beach
The backdrop to the third leg of the Global Champions Tour is truly breathtaking. The competition site in Miami Beach is impressively located directly by the Atlantic Ocean. You don't just see the sea from here but can also listen to the sound of waves rolling in. Every year the best riders and horses travel across the world to participate in the Global Champions Tour. Thus they are part of this competition series, which harnesses the most beautiful cities as a beautiful backdrop for the competitions.

The Global Champions League is also part of this elitist series, to which 19 top-class teams belong. Gerco Schröder is in one of these teams; he participates in the Global Champions League competitions for the Prague Lions team.

With Gerco Schröder and young Anna Kellnerova in their team, the Prague Lions were unbeatable in Miami Beach. Both the young Czech rider and the experienced GLOCK Rider delivered immaculate rounds in the challenging course, securing victory with the best team result.
"Anna jumped fabulously with Classic, and I am very happy with London; he's in great shape again", said a beaming Gerco at the award ceremony directly on the sands of Miami Beach.

Also the overall-ranking looks excellent for Gerco; in the Longines Global Champions Tour he ranks fourth and, in the team ranking with Prague Lions, in second place.
<!-–TYPO3SEARCH_end–->