<!-–TYPO3SEARCH_begin-–>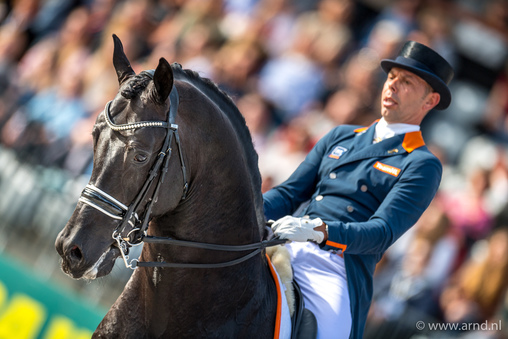 Monday, 09 July 2018
Olympic squad
Hans Peter and GLOCK's Dream Boy are back
After his outstanding success, Hans Peter Minderhoud was called into the Dutch Olympic squad with the ten-year-old stallion GLOCK's Dream Boy.

Since January 2016, beautiful Dream Boy (Vivaldi x Ferro) has been trained by GLOCK Rider Hans Peter Minderhoud (NED). Since June 2017 the ten-year-old KWPN stallion, owned till then by T.J.M. Coomans, J.T.M. Maree and Brinkman, has been co-owned by GLOCK and thus a fixed component of Team GLOCK.

Hans Peter is steadily training the talented stallion and is happy to be listed in the A-squad again.
<!-–TYPO3SEARCH_end–->