<!-–TYPO3SEARCH_begin-–>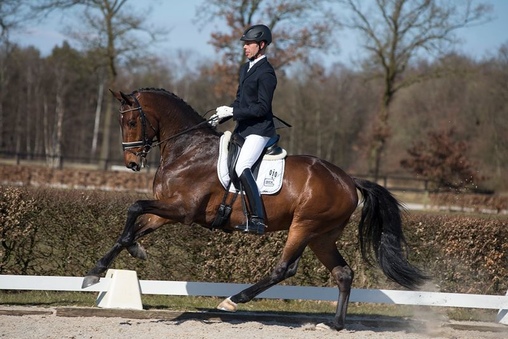 Wednesday, 17 July 2013
World Championships for Young Dressage Horses 2013
GLOCK's Casper going to Worlds!
The Netherlands has held six rounds of trials to pick out the best talent for the 2013 World Championships for Young Dressage Horses. They are to be staged in Verden (GER) from 7 to 11 August 2013. The first Dutch WCYH selection trial took place on 2 April and the final round on Tuesday, 16 July. Now the news is out: GLOCK's Casper is in the Dutch team for the World Championships!
GLOCK rider Hans Peter Minderhoud presented GLOCK's Casper (Westpoint x Goodtimes), a horse that moves very well, six times in the hope of taking part in these prestigious championships. Registered with the Royal Warmblood Studbook of the Netherlands (KWPN), the six-year-old gelding – which won the renowned Pavo Cup both in 2012 and 2013 – made it straight into the next round six times and now in the last one also secured a coveted ticket to the Worlds.
"GLOCK's Casper has performed very well," said GLOCK trainer Nicole Werner even after the first selection where the elegant Westpoint son impressed the panel with his throughness, well executed extended canter and fluid half-passes – among other things. So it's off to the Worlds in Verden!
<!-–TYPO3SEARCH_end–->