<!-–TYPO3SEARCH_begin-–>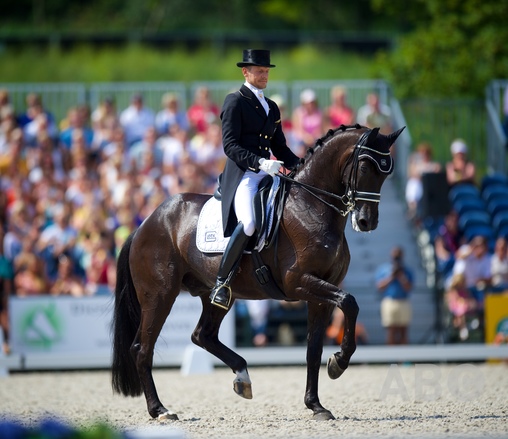 Wednesday, 06 August 2014
Dutch Dressage Championships
Gold for Edward, bronze for Hans Peter
Whatever the degree of international experience, it's quite simply exciting to enter the contest for international master honours as a title defender. GLOCK Rider Edward Gal has already succeeded in winning the coveted gold medal no fewer than five times. Now, in the 2014 championships, he clocked up the sixth. In the Grand Prix with GLOCK's Undercover N.O.P. he was simply in a class of his own and, with 81.080%, our dream team was clearly in the lead. A position that Edward and Fritsie didn't give away either in the musical free-style on Sunday. With 85.575% it was again first place and thus gold in the Dutch Dressage Championships.

On the other hand, GLOCK Rider Hans Peter Minderhoud and GLOCK's Flirt entered their first championships as a team together. One time they scored fourth and one time third, thus bringing the bronze medal home. GLOCK's Johnson too showed an impressive performance under Hans Peter in the Grand Prix, scoring third with 76.040%.

Furthermore, GLOCK's Voice was able to delight his numerous fans when the black stallion danced to fifth place in the Grand Prix under his rider Edward Gal and then in the semi finals of the advanced tour.
<!-–TYPO3SEARCH_end–->